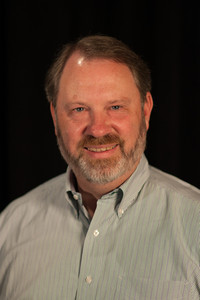 Some experiences in your life simply don't last long enough. For me, working for Jeff Ramminger was one of those experiences.
I've had some good managers in my day, and I hope to have many more. I doubt I'll ever have one better than Jeff.
For a bit of background, Jeff was the SVP of Media Products at TechTarget, and he was my manager for most of my brief stint at that comany. And my time there was truly too short – less than a full year. I was heartbroken about exiting Jeff's constellation but had one of those rare opportunities in life that truly was too good to refuse.
I've spent a lot of time reflecting on what made Jeff such a phenomenal person to work for. I'd like to think that one day, I can be the kind of manager that someone wishes his or her time with was too short when that person decides to abandon me to chase that offer that's too good to refuse.
And hell, if I'm going to take the time to give it real thought, I might as well write it down. And if I'm going to write it down, I might as well share it for the betterment of the millions of my avid and adoring blog followers who are continually waiting on the edge of their seats for my once-every-eight-to-fifteen-months blog entries!
So here it is… 10 lessons you and I can take from the Jeff Ramminger school of management that will make us great people to work for.
1) Be smart
OK, this is a tough one to start with, because to some degree, it's what the Good Lord gave you (odd thing for an atheist to write, I suppose). In some cases, people either have the gray matter or they don't. Jeff had it in spades. He knew about so many things—be it demand generation marketing, SEO, the psychology of sales, the history of World War II, how music gets made or how to use to use a radial arm saw. Jeff was not just a jack-of-all-trades but had also mastered quite a few. That meant that every time I was around him, I tended to learn something interesting. That made me want to be around him, which made me want to be in his good graces, which made me want to work hard for him.
2) "Getting things done is better than being right"
Jeff had a saying for just about every occasion. One of them was that "getting things done is better than being right." And another thing he used to say to me in his Southern drawl was "You see Thad, I'm like a chameleon. I can be whatever I need to be." What he meant in both cases was that, while few people were more persuasive, Jeff never felt the need to get up on a soapbox or die on the proverbial sword over this issue or that. He worked with people, he tirelessly forged the right relationships, he sat quietly when he knew talking wouldn't advance his cause—and  rather than ever getting stuck in position where he had turned himself into a martyr over this position or that, he was simply a pragmatist that got things done. 
3) Be a great sales guy (a wolf in sheep's clothing)
OK, I'm outing him here, but another thing Jeff used to always say was that he was "a wolf in sheep's clothing." What he meant by that was that since he wasn't officially a sales guy, clients let their guards down when he paid visits. Yet he did a better job getting people excited about our products than any sales rep we had. He could connect with anyone. He could spin a yarn. He could butter people up yet be thoroughly genuine and authentic. And of course, as the head of the product team, he understood what we were selling better than anyone. Sales reps loved, loved, loved to bring Jeff Ramminger on a sales call. And in case you haven't figured this part of corporate life out, when your sales people love you, life gets a lot better.
4) Make work relationships personal
From the moment I met Jeff—on a phone call no less—it felt a bit more like a friendship than anything else. He was impossible not to like, and he made me feel as though he had genuinely affection for me as well. Not only that, we talked about so many things—not just work things. We talked about all the things a boss and his worker aren't supposed to chat about: politics, religion, personal issues. And what made it more remarkable was that he and I didn't agree on a damn thing! Yet it was always affable and friendly and a good laugh. Again, all of this just made me want to do right by him as an employee.
5) Be passionate but be well-rounded
I've met few people as dedicated to his work as Jeff. The man worked constantly. He traveled for work constantly. I never recall him saying "no" to something because it was too much to add to his workload. Yet Jeff was clearly not defined by his work. He had a family he was committed to, he had an infinite string of hobbies, he loved to read, he had dreams of writing a novel about his father. In essence, he was a renaissance man, which made him more interesting to be around, and it inspired me in my personal life and my work life.
6) Have a story and saying for every occasion
Again, this is a tough one to include, because I believe that to a large degree, you've go the gift of gab or you don't. Some people have such a knack for telling stories that you feel like you're being wrapped in blanket by their words. Jeff has that gift. You might start to note that a lot of this advice is inextricable linked. The fact that Jeff was so smart, so personable, so well-rounded… were all underpinnings for his ability to tell great stories. In fact, Jeff told me the same exact stories quite a few times. But unlike your crazy uncle who tells you the same old story and you cringe when you here it coming, I'd enjoy Jeff's stories the second and third times I heard them. As did others. And when people enjoy your stories, they want to have you around. And when they want you around, they're likely to give you what you need and want. And that helps in business and in life.
And not only did he have stories, but he had the perfect saying for every occasion:
"There's a pony in there somewhere."
"We're not gonna push you into the lake and just wave at your from the dock."
"We had to figure out whether we were smoking our own crack or not."
"If you see the drunk with the bottle of beer, you gotta take the bottle of beer away from him."
"This isn't about whose belt is longer."
"They're going to lap this up like kittens do milk"
"Now that we we'd call a dog that won't hunt"
"The world's always great if you listen to your own echo"
"We gotta put fuckin' fork in this thing and move on."
"We need bullets in the gun."
"It's like building something for 10 masters."
I gotta say, I can't quite figure out exactly why these sayings made Jeff a better boss, but they did.
7) Take your people to dinner
Since Jeff was based Georgia and I was based up in Boston, we'd often times go weeks without seeing each other face to face. But when Jeff was in town, he'd take me out to dinner occasionally. This might sound a bit odd, but this meant a ton to me. I'd just never had a boss who did anything like that before. Of course, it helped that I actually enjoyed his company. And it helped that we usually got good food. But it was more than that. It told me that cared enough about me that he'd spend his time with me off hours, get my input on things, share his thoughts about the business with me. I'll always think back those dinners fondly—and the fact that we still manage to meet up every once in a while for a meal means a lot for me too.
8) Be the calm in the eye of the storm
Most SVPs I've known and worked for are at the eye of a never-ending storm. It just comes with the territory. But Jeff never got frazzled. He was just above it. And it wasn't that he didn't get in the weeds on issues—he certainly did—but Jeff just had a knack for balancing the crisis of the day with the big picture. That kind of calm and confidence begets calm and confidence and keeps the ship steady.
9) Take time
Again, it's hard to make time for people when you're in the eye of that storm. Jeff always managed to. The man traveled constantly, volunteered himself for speaking engagement and sales calls, managed a department with dozens of people, did all the required dancing with the other muckity mucks at the company. But he always made time for the people on his team when they needed time. As the saying goes, time is the most precious commodity, and when someone like that gives it to you, you remember it.
10) Be honest and keep your people in the loop
As mentioned earlier, Jeff was about the best sales person I've ever been around. As I now look back at the process when he was recruiting me, he had a pretty good knack for accentuating certain things. But he never once led me astray or did anything that made me question whether he had my best interests at heart. He told me things in confidence, and expected I'd keep those things to myself. I wouldn't even think of betraying that kind of confidence. And like all the other things on this list, his willingness to be straight with me—even when he didn't have to tell me everything he did—made me want to do my best for him.
I hope you enjoyed this list, and I hope you have a boss like Jeff Ramminger one day.