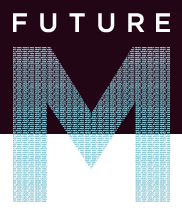 I cannot stop thinking about the all-day event I attended on Friday – Future M's Startup Marketing Bootcamp. When your day-to-day reference point is locking yourself in your basement most mornings and remaining in solitude as you try to help build a startup, spending 7 hours immersed in great discussions and surrounded by smart and vibrant people leaves you feeling like you just got served a feast.
Of course, there were only 120-150 people at the event, which means a lot of people who may have been craving some startup marketing insights didn't get a taste. I took pretty exhaustive notes, and in an effort to make sure anyone who wanted a bite of the knowledge doesn't go hungry, I'm going to try summarize what we heard from the inspirational people who presented at the event. The notes that follow mimic the order of the sessions at the event.

I cannot stop thinking about the all-day event I attended on Friday – Future M's Startup Marketing Bootcamp. When your day-to-day reference point is locking yourself in your basement most mornings and remaining in solitude as you try to help build a startup, spending 7 hours immersed in great discussions and surrounded by smart and vibrant people leaves you feeling like you just got served a feast.
Of course, there were only 120-150 people at the event, which means a lot of people who may have been craving some startup marketing insights didn't get a taste. I took pretty exhaustive notes, and in an effort to make sure anyone who wanted a bite of the knowledge doesn't go hungry, I'm going to try summarize what we heard from the inspirational people who presented at the event. The notes that follow mimic the order of the sessions at the event.
Disclaimer: This is by no means a comprehensive review, and I'm just jotting down the things that caught my ear and got me thinking – so it's gone through my personal filter (for better or worse). 
What's Next in Marketing -- Valeria Maltoni, Conversation Agent
Valeria is a bit of a social marketing maven, and her comments echoed comments I heard from another social media visionary, Michael Troiano (@miketrap), on Thursday night. A few themes:
Be playful (reminded me of Mike's comment that you need to entertain, inform, promote – in that order)

You can't think of customers as faceless targets anymore

The product is your marketing

Be interested and be interesting
10 Things CEOs Need to Know About Design -- Leslie Bradshaw, Jess3
I have to confess something. When Jess first started talking, I kind of dismissed her because she looked so young. By the end, I was eating out of her hand. She is smart, well-rounded, to-the-point, and she absolutely crushed it with all kinds of helpful tips. I hope I get the chance to work with Jess3 some day. While all of her things CEOs need to know were valuable insights, some of the things that stood out were:
PowerPoint is not a design platform, it is a delivery mechanism! Many of us have learned that our PowerPoint decks should be visuals that help us with our story. The thing most of us (well, me) haven't figured out is that PPT isn't what we should be using to design compelling visuals. Design things in Photoshop or Illustrator, and then bring them into PPT.
Leave color out at first. Sketch, wireframe, storyboard. No, this isn't a message aimed designers. This is a message aimed at founders, CEOs, executives. Regardless of your artistic level, force yourself to sketch things out a bit. It will help you convey your vision in the literal sense, and it will help designers understand that vision when it's time for them to get started on the real design.
Hire a designer as your cofounder. As Leslie sees it, that's how important design is. And in this day and age, I'd have to say I think she's spot on. At my startup, KangoGift.com, we talk all the time about how we wish we had a full-time designer to help us think through the entire user experience. Valeria made the point in the first session that the "product is your marketing," and to such a large extent, the design is your product (particularly online). 
Principals of Great User Interfaces -- Karen Donoghue, Human Logic
OK, confession on this one… I had to bail out after about 10 minutes to take care of a tiny bit of work and pop some more quarters in the parking meter (only downside to the entire day was running out repeatedly to put more damn quarters in the meter, only to find out at the end of the day I had been ticketed around 11 AM.. ugghh! Am I the only person on earth that thought if you kept time on the meter by putting more quarters in every 2 hours you could avoid a ticket!?) So from what little of Karen I did see, here's what I found interesting. You can think of design in some pretty quantitative, analytical ways. Here were some of Karen's interesting high-level points:
User experience is an engine to drive business metrics

Design is not about making websites look pretty, it's about making business work

Building a great product is a supply chain challenge

To do rapid UX development, "kill early and kill often" It's cold and Darwinian but effective.

Eliminate ALL possible friction points before or during transactions

 

Gather data/input any way that you can 
Mastering the Long Tail – Chris Kenney and Dan Marquees, Gemvara & Micah Rosenbloom, Founder Collective
I immediately liked Dan and Chris. They're in that casual genius genre of entrepreneurs. They both used to be at VistaPrint (which poached a lot of my coworkers back in my Monster days), and they clearly know their stuff when it comes to online marketing, SEO and SEM. Gemvara (whose founder and CEO spoke a bit later in the day) is actually a company I didn't know about and glad I do now. They sell jewelry online, and without the constraints of having to carry the physical inventory, they can give people access to an enormous range of products – "mass customization" if you will. In other words, they capitalize on the "long tail" of jewelry.
Here are some takeaways in no particular order:
57% of Amazon's sales are the result of keyword searches outside the "popular terms" (unfortunately, we never quite heard what the definition of "popular terms" is in this case, but the general point is clear – those niche items add up to more than the mass market items in some markets).

Dan also mentioned a concept I'd never heard of before, which is "tails within tails." So in other words, in the world of jewelry, perhaps "amethyst" is part of the long tail. But within the realm of amethyst, amethyst pendants with gold casings is part of the tail within that category. Gemvara seems to be conquering these many tails, and they also seem to be en route to disrupting the jewelry category in the process. As a guy who shelled out many thousands for an engagement ring after an exhaustive online search for just the right thing, I can attest first-hand there's a market there.

From and SEO perspective, Chris Kenney emphasized the importance of a flat site architecture that is as spider friendly as possible. Also, you need to have rules-based content creating and meta data baked in. This allows you to have structured yet relevant, unique content over time.
Micah Rosenbloom then spoke, and he's one of those folks that within 60 seconds of him opening his mouth, you're painfully aware that he's so much smarter than you are (that was a bit of a recurring theme throughout the day, come to think of it). Micah's with Founder Collective and was the co-founder of Brontes with Eric Paley (who's also at Founder Collective). For the record, I've seen Eric speak and he's another one of those guys we Bostonians we refer to as "wicked smaaat," and it's no wonder that Brontes is a phenomenal success story and Founders Collective is a hot VC firm these days.
Before I get into my takeaways from Micah, an awesome story about him: Micah recounted how after college, chasing a dream to work in the world of celebrity talent management out in Hollywood, he ran out to the West Coast to land some kind of gig in the dog-eat-dog world of talent agencies. The job he landed? – assistant to the real-life person that is the inspiration for the Ari Gold character from Entourage. In other words, he was the real-world Lloyd! While Entourage is something special for me on Sunday nights, it's gotta be a whole different kind of special for Micah.
So I think how Micah's story ties into the "Long Tail" phenomenon is that the product Brontes built could be considered a niche market. Hopefully I'm not butchering this too badly, but Brontes helped create a better way to do 3-D images of people's teeth. Here's the thing: There are 50 million dental impressions done by dentists every year -- for everything from retainers to dental prosthetics. Among the many interesting observations Micah had is that while you might hope to nail one vertical, then move on to others (I gather that this was Brontes' game plan; after dentistry, they planned to move on to other types of 3-D imaging), you better be damn sure to a big enough vertical to start with, because you might end up being there for quite a bit longer than you think.
Other things that Micah emphasized:
Get PR and get buzz. That creates the pull marketing for you. Brontes was featured in all kinds of media outlets, which helped them get clients on board.

Brontes was also aggressive about getting their existing customers to market on their behalf. When someone said misleading things about them on message boards, they'd call up existing customers and ask them to comment on the message board to set the record straight.

Even in this online world where many of us live, you still need to have offline tactics. For example, he mentioned that he'd recently read that Groupon has 1,000 sales/business development people these days (if anyone knows more about Groupon's sales force, I'd hope you'll share it with me).
Approaching the Social Media Opportunity, One Perspective -- Joe Chernov, global director of communications and social media, Eloqua
Joe gave a great talk about social media, but putting social media aside for a second, there a few small things that made me think the world of this guy. First of all, he gets up to the front of the room and says he worked really hard on PowerPoint presentation, but he's going to call an audible and scrap it and speak off the cuff. To my way of thinking, it's impossible to not respect someone who puts in a bunch of work on something, and then makes a split decision to abandon it all because he thinks the change will benefit the audience. And the other thing about Joe that was just really striking to me is that he was the embodiment of modesty. It was clear that he's accomplished amazing things in his career, but he almost downplayed his own achievements -- and then to top it off, he bent over backwards to compliment his business rivals (HubSpot in this case). Absolute class act.
Some of the things that Joe said that stood out:
When it comes to social media marketing (and many other things), Joe likens himself to Cicero's approach to philosophy – he simply took the best of what others had to offer (if you're like me, you'll just pretend you knew this about Cicero already). But the point is pretty basic – when you see someone doing social media in a smart way, you pay attention and incorporate it into your strategy if appropriate. And in Joe's case, you also leverage other people's great work and you make it your own. The internet makes it easier than ever to do this. As Picaso said, "good artists borrow, great artists steal."

While modest, Joe is clearly quite clever. He talked a bit about setting "ego traps." Mentioning how great someone or some company is in a white paper, for example, turns out to be a pretty effective way to get them to promote it for you.

Joe also talked about the technique he's using lately to stagger the buzz associated with a certain piece of content he's published. He'll release something on YouTube, then tweet about it, then a week later he'll promote it on LinkedIn groups. In this world in which content streams move so quickly, you need to be strategic about staggering your promotion of content to get the most out of it.

Joe also talked about how important it is to get influencers in your company on board with your approach early in the process. Giving people ownership is the best way to get people lobbying for your ideas and strategies.
Designed to Spread, Creative Content Strategies – Jon Kay/Sonja Jacob/David Hauser, Grasshopper Group
Jon, Sonja and David were like the wild kids at the party – a crew that everyone remembers. And in fact, I suppose that means they proved out their point – which is that to be remembered, you have to do stand-out things. You also have to tell stories that people want to pass along. Of course, doing stand-out things that people want to pass along can take a lot of different forms, and here were a few examples:
Jon raved about a New Zealand Air commercial called "Nothing to Hide," in which real employees (including the CEO) went about serving customers wearing nothing but body paint. The commercial was done in a completely classy way, yet it's a bit arresting. As you might imagine, it became something of a viral sensation.
Sonja presented a great video she created called Thank a Teacher. It taps into core emotions of thankfulness and gratitude. As you can see on YouTube, 200,000 people have viewed this piece, meaning folks who saw it wanted to pass it along.
David Hauser, Grasshopper's co-founder, recounted how they took South-by-Southwest by storm, with Jon dressed as a matador and someone else dressed as a bull -- turning heads everywhere they went, gathering attention for Chargify (whose mascot is a bull) at one of the world's great technology conferences. These tactics reminded me a bit of my times at Monster when Jeff Taylor was still there. Jeff would do all kinds of stunts (water-skiing while being pulled by a blimp is the one that stands out) to garner attention for Monster, and while they made me cringe at times, some of those tactics paid off in huge ways.
Refining the Platform: How to Test and Optimize Your Product and Marketing Channels, David Cancel, Performable
David Cancel is another one of those understated-but-clearly-brilliant guy, and he gave a no-fluff, no-B.S. presentation. Some of the stand-out things he touched on:
Generation 1 of marketing was "outbound", Generation 2 is "inbound", Generation 3 is "lifecycle" (Here's a pretty interesting blog post about lifecycle marketing)

In David's opinion, you need to create a data-driven marketing framework to optimize your company for learning.

He stressed the importance of having a dashboard. Don't automate it! Use Google Docs. Keep it simple, keep it cheap. It's going to be painful: Your teams will spend hours working on it every week, and you'll find out where you suck the most. And you'll be better off for it.

Multi-variate testing is useless for start-ups, according to Dave. There's just not enough data for it to be statistically meaningful. Stick with simple A/B testing, with the best kind of test being a "show/no-show" test (i.e., how do things perform when the widget is there, how do things perform when the widget isn't there). The point of testing is to prove things quickly! And you should never stop testing; it needs to be baked into the culture as a continuous process.
Another interesting thing came from this session. Presumably, David is a quant guy – at least all the companies he's worked for would tend to indicate that. But he made it clear that there is simply no substitute to getting out there and talking with people face to face, so that you can see when "their eyes light up." In his words, you have to use both qualitative and quantitative data to test assumptions.
Making it Happen in a Shoestring: Crowdsourcing Your Marketing Activities -- Ross Kimbarovsky, crowdSPRING 
Ross jumped from being a lawyer to starting crowdSPRING, which crowdsources web design, logo design and writing services. I cannot help but respect someone who believes in a nascent idea in such a powerful way that he walks from stability and swings for the fences with an idea like crowdSPRING. And he also won me over with his view that "planning is over-rated. Just fucking do it" As he said, you'll learn more in a day of doing it than a month of planning it.
So some specific things that Ross mentioned that stood out as great ideas/concepts:
If you're just trying to do fundamental market research, use Mechanical Turk to conduct incredibly cheap surveys with a broad audience. It's not perfect, but if nothing else, it's going to help you refine your questions.

If you're trying to identify specific audiences to do market research and surveys, social media (twitter and blogs) can be amazingly helpful.

When doing crowdsourcing, there are a few keys

 
Be crystal clear on what you're looking for. The more direction you're able to give, the better results will be.
Focus on the right details. Ask questions to figure out what the right details are. Gaining some knowledge in any given field is a good step before crowdsourcing (or outsourcing at all).
Avoid "committeecide"
The day culminated with six awesome entrepreneurs getting up at the front of the room and talking about the lessons they've learned starting companies. It was as awesome session with great people:
Laura Fitton, oneforty

Seth Priebatsch, SCVNGR

Ross Kimbarovsky, crowdSPRING

Seth Lieberman, Pangea Media

Jennifer Hyman, Rent the Runway

Nabeel Hyatt, Conduit Labs

Matt Lauzon, Gemvara
But I'm closing in on 3,000 words here, so I'm not going to summarize the last session. Suffice it to say, I admire all of them.
It was a tremendous and inspirational day, and I feel lucky to have been part of it.